"Ekklesia Radio is OKM's greatest advance into the world with Ekklesia & Kingdom since we began this ministry."  Russ Wagner
Forum Participants
Forum Participants
Watch Ruth's video about her novel and watch her other videos at the above link.
Forum Participants
Forum Participants
Robert Christmas Stone adds content here.  Please read and comment and enter into a dialogue with Robert.
Forum Participants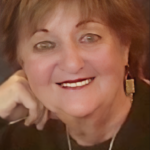 Forum Participants
Significant announcements for those affiliated with Omega Kingdom Ministry and others who would like to take part in expanding the Kingdom of God through Ekklesia.
Forum Participants
As a victim of childhood sexual abuse and possible Satanic ritual abuse. I was left with fragmented pieces of distorted memories and minimal recollection.
It was not until around 1984 (at age of 37 after giving my life to Jesus Christ) that I began my quest for truth.
My journey back to wholeness was long, frustrating and often times clouded by fear and denial. However, as one door closed, the Lord provided another open door bringing deeper light onto my path as the Holy Spirit was leading me to restoration and wholeness
I am preparing to write a book of my journey; but for now I will start posting poems every week that I wrote in my awakening from death to life and journaled as a adult victim speaking from a child's body. The first was written on August 14,2004
Forum Participants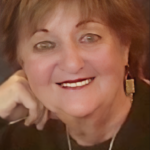 +1
Enter here to signup for the 24/7 Zoom Prayer Watches
Forum Participants
This is Joseph Mitchell's Blog
Forum Participants
Engage with our OKM family!
Forum Participants
Please add your prayer requests for our prayer warriors to assist with.
Forum Participants
+2
If you need help or have any questions, please contact us at thomaspierce.okm@gmail.com